---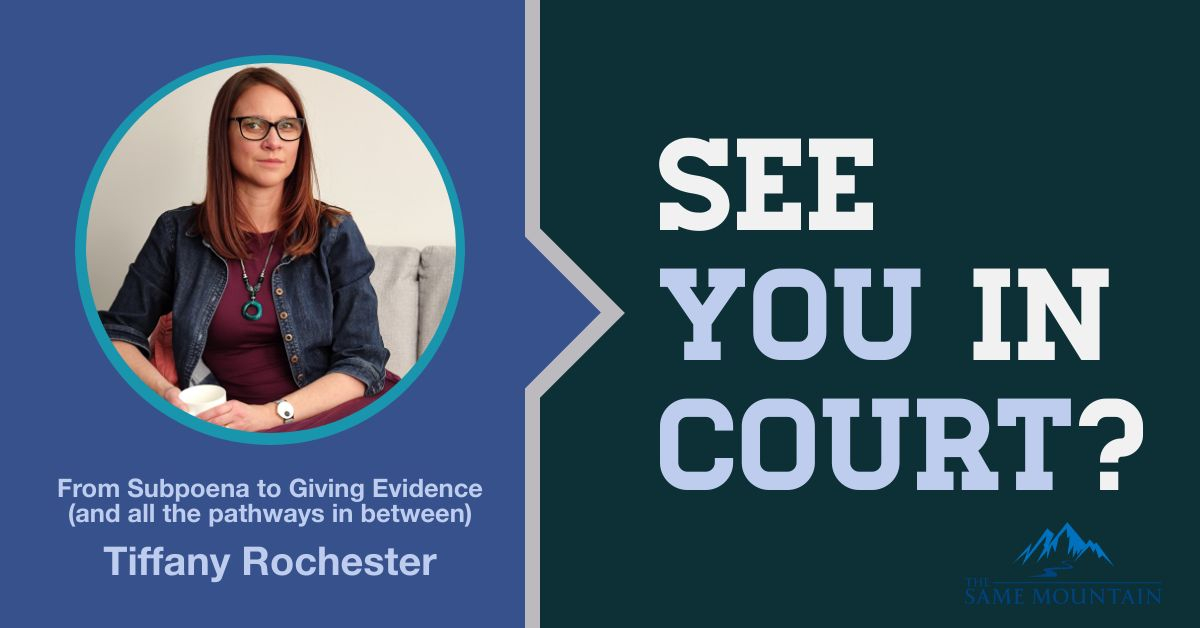 See You in Court? From Subpoena to Giving Evidence (and all the pathways in between)
Online Recorded Workshop Available NOW, 2hrs CPD
Practice Managers: Contact me to organise training for your team
Let's be honest, no one (or nearly no one) chose the Mental Health profession because they wanted to spend time in a courtroom! Nonetheless, even for mental health professionals who triage carefully to avoid client work that is more likely to lead to court involvement, surprise subpoenas still happen.
This two hour recorded webinar answers Everything You Need to Know, from the moment there's a whiff of a chance of a subpoena, through to writing reports, getting paid for your time, and the grand (but ultimately unlikely) event of being cross-examined on the stand. This is your go-to guide, chock-full of resources so if it happens to you, you'll be relaxed and ready. You'll also learn an idea or two to stay out of the courtroom altogether.
I started my career nearly 18 years ago working with families of repeat juvenile offenders as a member of the Department of Corrective Services MST program. Regrettably, rocking up to court from time to time for these young offenders became part of the job. I learned my rookie mistakes early! For the past 13 years, I've been working with families involved in the Family Court of WA. I have been subpoenaed more times than I can count, written a truckload of Court Reports, and enjoyed(?) plenty of time being cross-examined on the stand. It's time I put that experience to good use to demystify the court process for my fellow mental health professionals.
---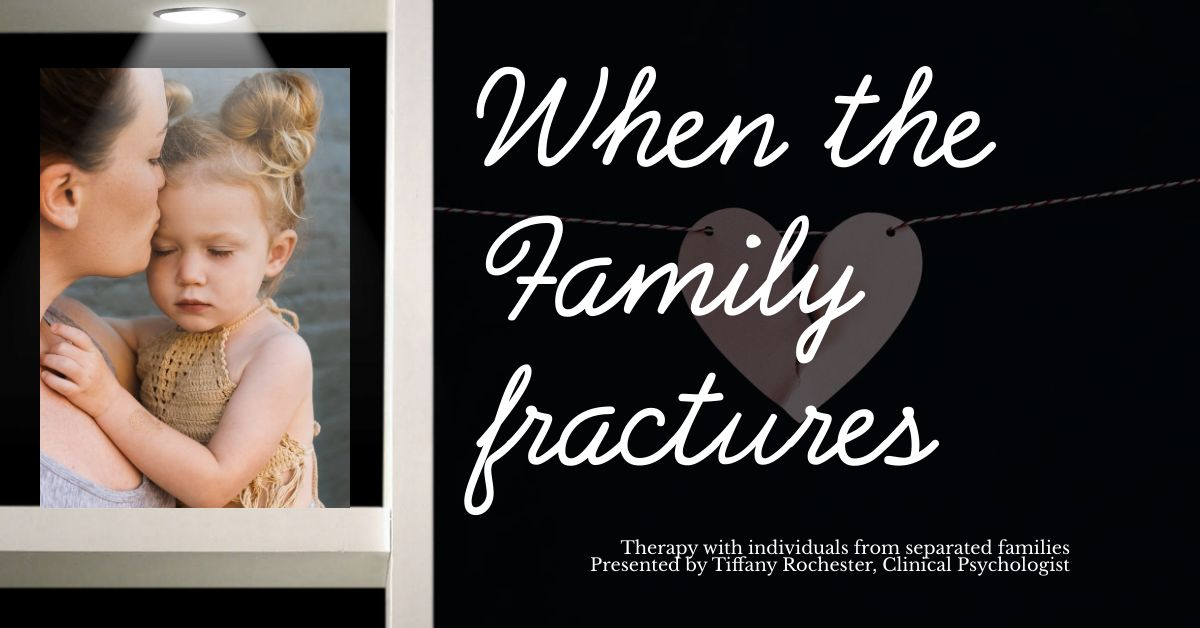 ---
When the Family Fractures – Therapy with Individuals from Separated Families
Practice Managers: Contact me to organise a day for your team
CPD hours: 7
This is a workshop for mental health professionals who work with people from separated families and have no intention of ever going near a court room or doing court-involved work. This workshop is aimed at helping YOU help your CLIENT so they can also stay well away from the courtroom, and focus on building a life of connection and thriving.
Psychological flexibility and resilience impact separated parents' capacity to resolve conflict successfully and co-parent collaboratively. Most families are fine two years after separation. However, 20% of children are at risk of adverse outcomes attributable to parental separation; and around 10% of families become embroiled in intractable high conflict within the family court. There are many day-to-day tasks for co-parents and their children to navigate, in seeking to resolve conflict and facilitate a healthy, connected relationship between the child and both parents. Court orders can tell parents what to do but lack the nuance of how. The support of a mental health professional can be instrumental in fostering the necessary emotional regulation, compassion, perspective-taking, communication and coping skills; however, many professionals avoid this client group, and there is a paucity of training in this specialised area.
This experiential workshop will give you the foundation skills and knowledge in the dynamics and nuances particular to separated families; and will upskill you to help your client to stay out of the courtroom and focus on building a life of connection and thriving.
Learning Objectives
List factors that are most protective for children in separated families, and those that elevate their risks
Describe critical issues to consider to ensure therapy supports rather than inadvertently hinders the family, and protects the client (and the practitioner) from family court involvement
Describe the role of psychological inflexibility in maintaining conflict, and flexible therapy solutions to move family members from conflict to collaboration.
Resources to make your job easier when working with this vulnerable population
---
Rope Team – ACT Skills Development and Peer Consultation
A group of mountaineers travelling together and connected by a safety rope is known colloquially as a "Rope Team". This is your invitation to a collaborative "Rope Team" experience for Acceptance & Commitment Therapy (ACT) practitioners who have an interest in:
Deepening their connection to the underlying science of Contextual Behavioural Science (CBS) and ACT processes
Real play and role play skill development of ACT and other (CBS) Process-Based Therapies to reduce adherence-drift and deepen competencies
Developing and nurturing collaborative partnerships with other like-minded ACT practitioners
Being part of a team that offers both accountabilities and resources to help you reach your next career goal, whatever that may be.
These groups run with a minimum of five and a maximum of eight participants.
The rope-team peer consultation model is an adaptation of the Portland Model, tailored to the needs of the attendees. It is specifically designed for people who actively use ACT in their clinical work and want to improve their application of ACT principles. Those with less experience/confidence in ACT will have opportunities to observe and join in supported, guided practice. Those looking to extend themselves will get opportunities to build skills in supervision and providing feedback. All members will have opportunities to see, teach and model ACT processes. Consultation may involve case conceptualisation, practising experiential exercises, role/real-plays, or discussion of whether ACT is appropriate for a given client or presenting problem.

I will tailor skill development to the needs of attendees, including whether you work with children, teens, adolescents, or family work.

Please note that this is an ACT-focused consultation group, not a general consultation group. Whilst many therapy models are helpful; this group is specifically aimed at strengthening ACT competencies.

It is a prerequisite that you have, at minimum, attended an ACT introductory course.
---
---
Group Rates and quotes for bespoke online or in-person training are available upon request.